Churchill Symposia & Lectures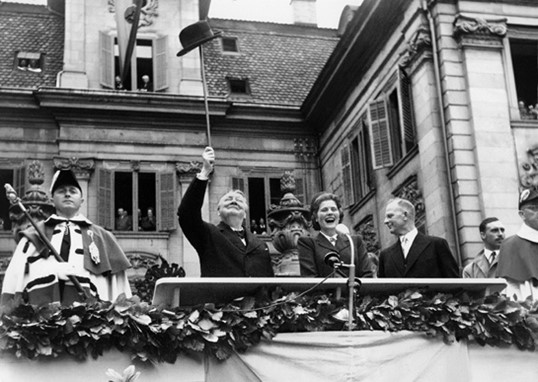 The annual Churchill Symposium was launched in 1996 on the fiftieth anniversary of Sir Winston Churchill's speech in Zurich. It is organized annually by the Europa Institut at the University of Zurich with the generous support of Julius Baer and in cooperation with the Swiss Institute for Foreign Studies and the British Embassy in Bern. Renowned guests from international politics and business are invited to give lectures and discuss current topics of European integration at this exclusive event. Since 2005, the symposium has been supplemented by the annual public «Churchill Special Lectures», at which high-ranking representatives of international politics address European policy topics.
Latest Churchill Lecture
David Malpass
President of the World Bank Group
Previous Churchill Events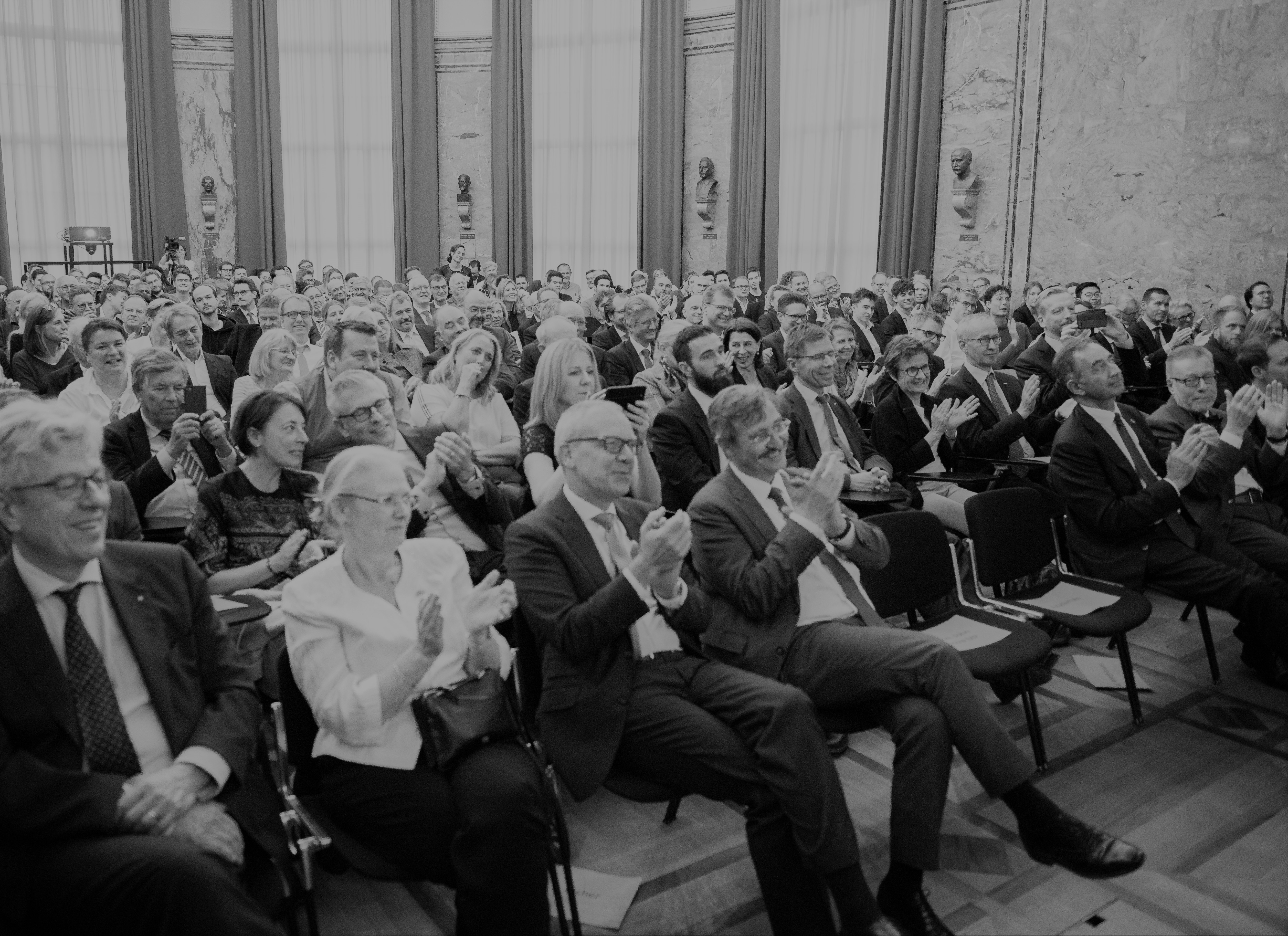 During previous Churchill Symposia and Lectures, the Europa Institut has already been able to welcome some of the most prominent representatives of international politics and business, including for example, Romano Prodi, Henry Kissinger, Micheline Calmy-Rey, Viktor Yushchenko, Helmut Kohl, Josef Ackermann, Wolfgang Schäuble, Eveline Widmer-Schlumpf, Doris Leuthard, Anders Fogh Rasmussen, José Manuel Barroso, Fürst Hans-Adam II. von und zu Liechtenstein, Petro Poroschenko, Jean-Claude Junker, Valéry Giscard d'Estaing und Mark Rutte.
Churchill in Zurich 1946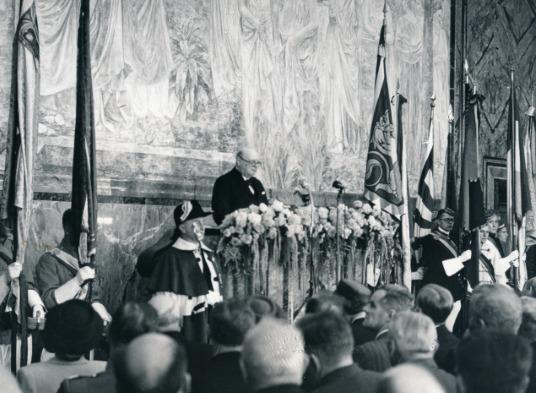 In 1946 Winston Churchill laid out his vision for how Europe could rise from the devastation of World War II and rebuild itself as a peaceful, secure, and prosperous continent. Churchill concluded his famous speech with the exhortation, «Let Europe Arise!» The speech was of visionary power and is often seen as initiating the process of European integration. Sir Winston Churchill emphasized the importance of overcoming Franco-German antagonism to create a peaceful Europe, and he called for a kind of «United States of Europe».
About Winston Churchill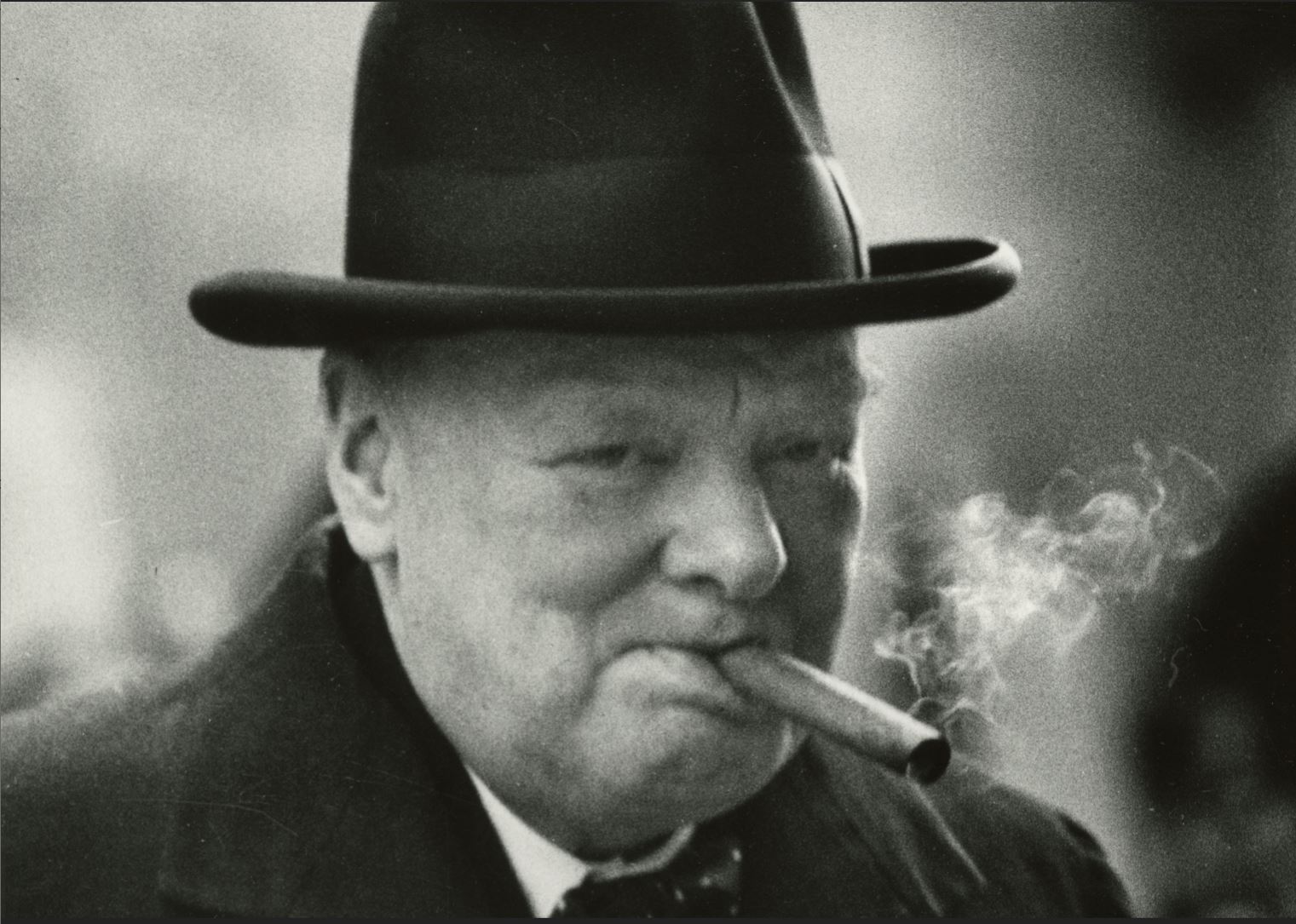 Sir Winston Leonard Spencer-Churchill, born on November 30, 1874 in Blenheim Palace, Oxfordshire, is considered to be the most important British statesman of the 20th century. He was prime minister twice - from 1940 to 1945 and from 1951 to 1955 - and led Great Britain through World War II. He had previously held several government posts, including Home Secretary, First Lord of the Admiralty and Chancellor of the Exchequer. He also emerged as an author of political and historical works and received the Nobel Prize for Literature in 1953.

Supported by Julius Bär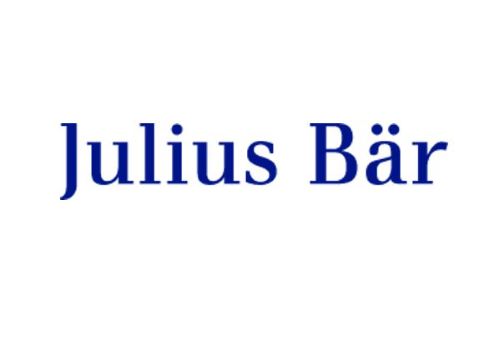 Julius Baer is proud to be the partner of the EIZ for the Churchill events. It is an excellent platform to address and discuss the position, development and future of Europe and build on the visionary power of Sir Winston Churchill. In today's open and interconnected world, continuous dialogue is ever more important.